Prince Abuh; Entrepreneur, Digital Business and Brand Developer
Empowering brands with Digital Excellence
Prince Abuh is an online business developer who assists companies and organizations to build their digital business footprint. He also offers training on how to create a culture that supports their brand strategy. A young entrepreneur at heart, with lots of first-hand business experience.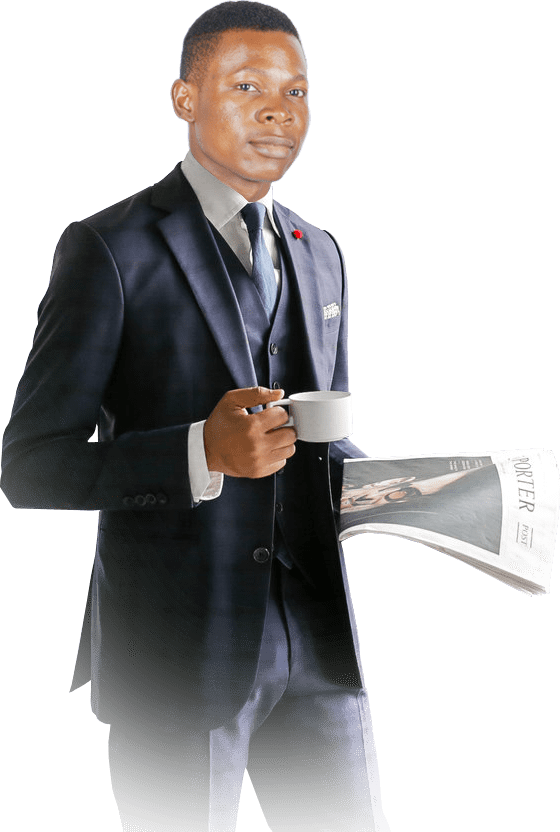 He seats as the board of brand adviser for Flybiz Group (Pty) Ltd, African Education Helper Foundation and Integrity Forum. In his rather brief and young career, he has helped many startup entrepreneurs, project developers, organisations and companies create a brand-driven presence and started a few of his own Digital companies.
The first was Sourcebranding Digital Agency, a Brand consulting company built to help businesses create a strong, memorable and meaningful brand.
The Second Sourcemarts Property, a full house property sales, search  and marketing company. The property business helps promote the opulence in finding the best property for the best price. Sourcemarts is a one stop shop, catering to sellers and buyers nationally with a global expansion outlook.    The third Young Visionist, a digital entrepreneurship network designed to mentor and empower entrepreneurs.
Young Visionist also facilities support for the development of the youths by creating engaging opportunities through networking events, empowerment programmes, and mentorship and entrepreneurship initiatives.
He has facilitated various branding projects nationally and internationally. He builds, speaks and advises on brand sustainability and related matters. Prince has many years in brand development space. His special area of interest is in digital business transformation and the development and the use of digital technology in business planning and strategy. This spans projects all over  Africa, Europe, and Asia. He has worked with and done work for brands such as the Thuma Foundation (Thuli Madonsela Foundation), Botswana Consulate General, Vetasi Limited,  Integrity Forum,  AOAC International Sub-Saharan Africa, Raein Africa, South African Veterinary Association (SAVA), ICCD Canada, Feeler Africa, Evidence Conference, to name a few. 
Whether you're launching a new brand corporately or you just need a fresh brand perspective, Prince will inspire with ideas and creativity that energize, excite and empowers. When not traveling and developing brands, Prince enjoys networking and speaking publicly about the vast amount of digital possibilities available to the youths. 
Key Note Presentation:
Ten to 1 Brand Building within Africa
Digital Entrepreneurship
Name First: Personal Brand Development
Marketing alone: New vs Old Market Differentiator
21st-century brand case study
The zoology of online business: brand and marketing 
Join Our Masterclass:
In-house Training: Talk with an Advisor

Need to get your whole team up to speed? For groups of six or more, our trainers will design a bespoke programme to meet your business needs, including a lesson pack with examples, models, user-driven content, custom case studies – everything you need to keep learning on your own time. In-house training is the most cost-effective and convenient option for teams, so get in touch today and let us customise your training experience.