We're always planning exciting events for you! Stay tuned.
We LOVE supporting & developing entrepreneurs..
Stop creating businesses and innovate
Looking to start a new business?
Want to understand the fine line between innovating and business?
Are you sure about starting that new business?
Come and learn why innovation is the preferred alternative to starting a business.
The 21st century business mindset.
You are cordially invited to join me on Saturday 29th September 2018 for the official workshop of my new book titled "Stop creating businesses and innovate" at Pretoria West Golf Park from 9am-Noon.
Event highlight:
Business Innovating
The age of innovation
Identifying Business gaps
Business strategies
Business Solutions and implementation
Innovation as a sources of employments
This is an event you don't want to miss!
In anticipation of the book launch in November.
For more events www.sourcebranding.com/events
Providing you with employment alternatives.
Ticket @ R199 pp book your seat NOW. For more info  
Tel: +27 87 055 0432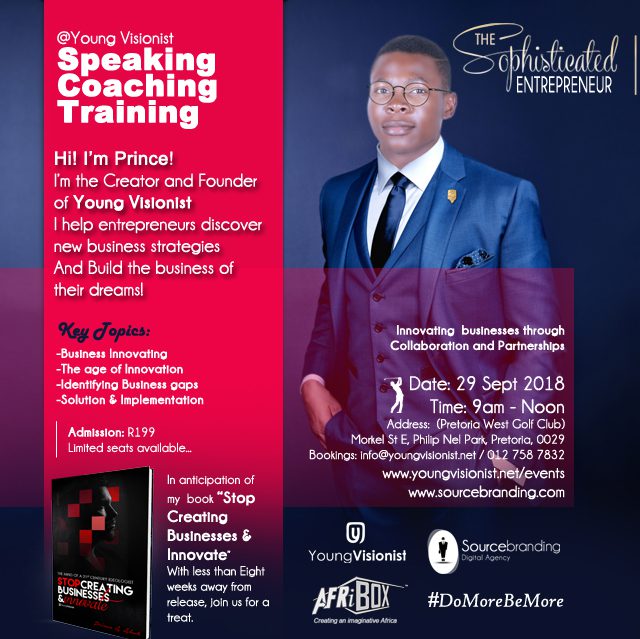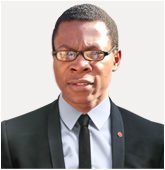 Prince Abuh-Sourcebranding Digital Agency
 The event is hosted by Prince Abuh founder of Young Visionist and Sourcebranding Digital Agency, an online business developer who assists companies and individuals  to build their digital business footprint. He also offers training on how to create a culture that supports their brand strategy. A young entrepreneur at heart, with lots of first hand business experience.