Sorcebranding  highly interactive Masterclass  
We LOVE supporting & developing people..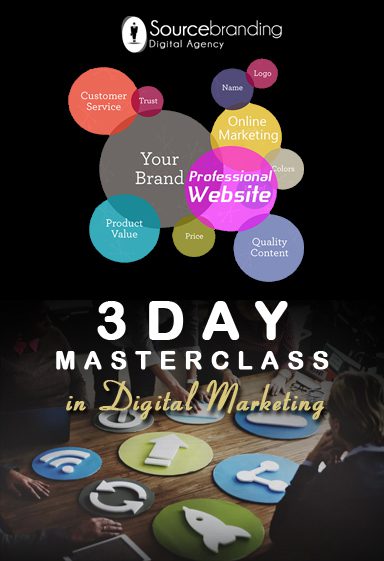 3 Day Masterclass in Digital Marketing…
This course will equip you with the knowledge, confidence, tools and techniques to build and refine the right digital marketing strategy for your business/organisation. The creative use of data in digital marketing, rather than just working with a set of statistics, may provide more useful insights.
This course is designed for those with marketing experience but that have less exposure to online digital marketing channels, or those with experience in specific digital disciplines, who want to know how different channels can fit together. It is also for marketers who have been "doing" digital but want to set their experiences in context of others and discover some new approaches.
In Just 3 Days You Will…
Learn how to create your social media strategy and a specific framework by which to devise it
Obtain deep understanding on the relevant key performance indicators to measure Social Media success
Understand the arsenal of tools available for you to promote your business or product using the most popular and effective social media channels
Gauge who your key social media influencers are and how to include them in their social media strategy
Analyse the impact of your social media strategy
Discover ways to be able to adapt your social media strategy in in real-time
Learn how to set a long-term content strategy, which will be maintained fresh with ideas whilst consistent in delivery
WHO SHOULD ATTEND?
Social Media Managers & Directors
Analytics / Insight Managers & Directors
Chief Marketing Officers
Chief Commercial Officers
Chief Customer Officers
Big Data Managers
Entrepreneurs and small business owners
Day 1: Focus on Engagement
Course introduction

Overview of fundamentals of digital marketing

How to utilize paid, owned and earned channels

---

The 10 most important steps for a successful digital strategy

How best to establish your online marketing objectives and KPIs
Start building your content strategy, blog and editorial calendar

---

Building online customer-focused programs

Know your target audience(s) and where you can reach them
Create campaign ideas to increase traffic and grow subscriber and social media numbers
Focus to capture consumers' attention
Creating content and developing your digital assets
Catalogue of digital resources and how up-to-date they are
---
Making it mobile
Reach the customer at his own convenience
Manage customer relationships across all channels
Social media outreach – exercise in the use of video and social media tools
Experiment with social media tools you are not familiar with to gain a new skill
---
Case study on engagement strategy:
Attendees will create an overview of their own company's current strategy, and use tools provided to map potential changes
Day 2: Creating Conversion & Understanding Retention
CONVERSION
Best practices for optimizing your delivery
Benchmarking: measuring ties directly to key business goals
---
Conversion optimisation: creating stickiness in your site
Why do they come? When do they come? How do they get there?
Optimisation and user testing
Digital native content vs paid advertising
---
Building for usability and web design
Measuring your web analytics data in a meaningful way
Test for usability
Create engaging content and a clean user experience
Modularity is the key
---
Case study on conversion planning:
Attendees will find out using tools provided how well they understand the conversion activities of their own company
Exercise:
Deep dive into your own organisation's conversion activities and metrics, plus a new way to view your visitors
RETENTION

How clean is your database?

How to avoid garbage in, garbage out
Auditing the database – how and how often

---

Segmentation and targeting for better understanding

Ignoring classical marketing theory
More than characteristics and preferences?
Layer relevancy through targeting based on consumer past behaviors
Identify consumer receptivity on precise options

---

Monitoring your brand online

Health check
Perception mapping, measuring against the neighbours

---

Channel integration, behavioral targeting and interaction management

Going beyond online capabilities, and create links to offline spending habits

---

Building omni-channel relationships: exercise in understanding the touchpoints customers have with the organization

Exercise:

Mapping a typical transaction from the customer's and company's viewpoints
Day 3: Measuring Progress: Analytics & Strategy Refinement
Analytical tools to win new customers and deepening existing relationships
Toolset assessment
Integration into existing processes
---
Data, tracking and measurement
How to track and what to track
Measuring for meaning
---
Cost analysis – is CPC the real metric?
Cost of customer acquisition and retention
Customer lifetime contribution
---
Integrated on/offline marketing
Creating a unified and seamless experience for consumers
Ensure that all messaging and communications strategies are consistent across all channels and are centered on the customer
Working with affiliates and measuring their contribution
Trying mobile marketing automation: Exercise on how to interact with customers at key moments, based on triggers such as their behavior, location and mobile app usage
What is it specifically about mobile that makes attribution more difficult?
Trends and factors that are affecting the mobile attribution landscape
---
Case study: Measurement & Strategy
Attendees will examine cost-benefit strategies for their organization and learn new ways to examine customer value
Wrap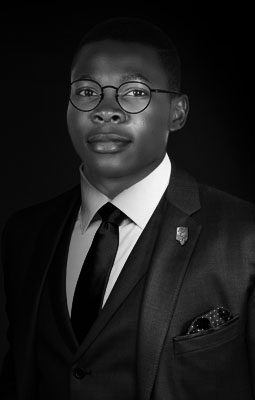 Prince Abuh has many years in brand marketing experience. His special area of interest is in digital business transformation and the development and use of digital technology in business planning and strategy. This spans projects all over  Africa, Europe and Asia. He has worked with brands such as Feeler Africa, Aluminium Africa, Evidence Conference, Integrity Forum Africa, ICCD Canada, AOAC International Sub-Saharan Africa, South African Veterinary Association to name a few.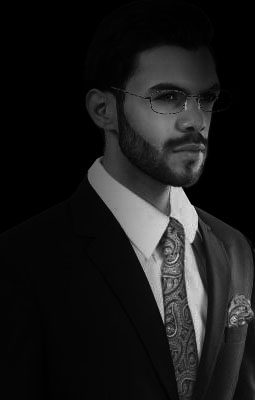 Jack Chails is a qualified Marketing Strategist professional who has executed and worked with many  marketing team members in different industries  to assure the execution of high-quality marketing strategies within the defined time frame. Jack uses his expertise and experience to Reach clients ideal desired customers on the world's largest professional and network, locally and globally.
In-house Training: Talk with an Advisor
Need to get your whole team up to speed? For groups of six or more, our trainers will design a bespoke programme to meet your business needs, including a lesson pack with examples, models, user-driven content, custom case studies – everything you need to keep learning on your own time. In-house training is the most cost-effective and convenient option for teams, so get in touch today and let us customise your training experience.
Chat with us now Phone: 0847392814  
Tel: 0120351963