WE USE THE BEST PROFESSIONAL GRADE 360 CAMERAS IN THE WORLD TO CREATE 360° VIDEO!
What are 360 videos?
360 videos, or VR videos create an immersive and memorable experience that provides the user with a feeling of "being there" .
A 360 VR video production places the user in the scene and allows them to explore the full 360 degrees.
Contrary to popular belief, you do not need a VR headset to view 360 videos. They can be viewed on any device, including mobile.
The viewer can scroll or swipe across the screen to explore the entire scene.
Have a go with one of our VR videos below. Be sure to full screen the video for the best experience:
Why choose 360 videos?
VR is great for any business!
Improve customer experience 
Gives customers a realistic feel
360  experience on your website
"It's helping us to close sales. The shop has outperformed compared with the previous year and we're up in terms of sales. VR has helped improve sales and our customer experience." Thomas Cook's Westfield Stratford store branch manager Peter Ryan said
VR videos create such an overwhelmingly positive response with the public.
At Sourcebranding, we believe in the technology and it's use as a marketing tool. What's more, the stats don't lie.
360 videos create memorable experiences and unique brand engagement. Get in touch today to find out how 360 video production can help your business.
VR is a great educational tool!
As well as being great for business, VR is used by schools, universities, and museums to educate and inspire. 360 videos are exciting and engaging, and they spark people's imagination. They make any subject instantly exciting with their unique ability to immerse you in their surroundings.
VR videos can be produced for use as a great educational tool
Say goodbye to the blackboard!
VR can even be used for team building where just like in schools, it can be used to create an interactive space that encourages collaboration.
VR videos are only limited to the imagination of their producers!
Contact Sourcebranding today to explore some of the ideas we have waiting for you.
360 video production for social media
With YouTube and Facebook now supporting 360 video, interest in VR is growing.
360 videos provide excellent user engagement as they place the viewer at the centre of the story.
Thanks to social media, your VR videos have the potential to reach millions of people.
VR video productions provide excellent user engagement on social media
VR videos provide excellent user engagement on social media
VR videos can be uploaded to social media platforms as easily as a normal video.
The videos can then be easily embedded on your website to create a lasting impression with your visitors.
There are two types of  VR video production, monoscopic and stereoscopic.
Monoscopic video is viewed just like a regular video on any device. This is the type of video we typically produce for use on social media.
Stereoscopic video produces two different images, one for each eye. A VR headset is required to view this type of video but it does offer a more immersive experience. At Sourcebranding, we have expertise in both types of 360 video production and we produce videos for a wide range of applications.
Get in touch with us to find out the best type of 360 video production for your project.
VR video production for events & festivals. Pop up VR exhibitions can be used to great effect at events, festivals, and trade shows. They stand out from the crowd and quickly get the public talking about your brand. VR stands spark interest and people get excited to give it a go. We've seen it so many times!
VR video production provides an excellent user experience at events and fesivals
VR is a big hit with guests at events
We can produce bespoke 360 video content for your brand.
We can even help you at the event, setting up and supervising the VR stand. We work closely with you to deliver the perfect package, whatever your brand or event.
Get in touch to find out what we can do for your event.
8K Insta 360 Pro 2 360° Video Camera
The Insta360 Pro 2 Camera is considered a professional 360° video camera.  The Insta360 Pro 2 camera can take 7680 x 3840 @30 fps HDR (8K 2D) and 7680 x 7680 @30 fps (8K 3D) shots at 30 fps and 7680 x 3840 @60 fps (8K 2D) and 6400 x 6400 @60 fps (6K 2D/3D) at 60 fps and 4K footage at an incredible 3840 x 3840 @120 fps (4K 2D/3D Binning) which makes it ideal for Corporate events, Recording, Motor racing, wildlife or Sport 360° videos.
Being a professional 360° camera and expensive there is only a handful of these in South Africa and we are proud to be one of the 360° video producers in South Africa! If you are looking for someone to shoot a 360° video make sure that they will be using this camera or something similar for optimal footage!
360° Video Post Production
Looking for a 360° Video Post-Production company? We specialize in all forms of virtual reality including 360° Video Post-Production services. We have state of the art computers and a 360° video render farm to produce high quality 360° video quickly and professionally.
360° Video Post-Production Software
We have a variety of software and our in-house to produce high-quality 360° Degree video and to create 360° video, high-end interactive 360° video and 360° video applications.
Below is some of the software that we use for 360° video post-production.
Mistika VR
Kolor Virtual Reality Software
Adobe Premiere and Adobe Suite
UNITY 3D
GoPro Studio
Custom Developed Stitching Software

Like what we do?
We now have a presence in Pretoria and Brooklyn South Africa, Mozambique Maputo and Eswatini (Swaziland) Mbabane.
Please feel free to email us your requests at [email protected]
Contact Us for Creative VR 360 Online Solutions for your Brand or Business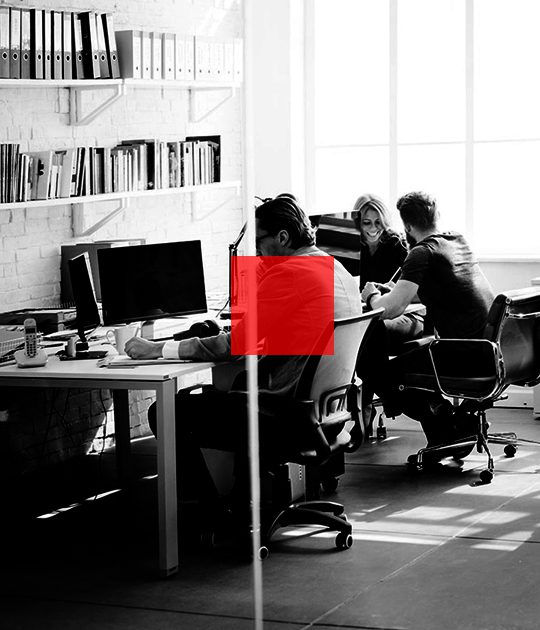 our local and international