We're always planning exciting events for you! Stay tuned.
We LOVE supporting & developing entrepreneurs..
Africa Unscripted 
You are all cordially invited to join me on Saturday 24th November 2018 for the official launch of my new books
"Painting the future black"
"Africa's Next Generational Digital Leader"
"Stop creating businesses and innovate"
"What happened to all the Jobs?"
Hosted at Pretoria West Golf Park from 9am-Noon.
This is an event you don't want to miss!
Come and learn something new or find ideas that move you to change. Africa is full of possibilities and sometimes all we need is a gentle voice to steer us in the right direction.
Africa must write and its own history.
Providing you with the ultimate alternatives while tackling social issues head on.
This is an event you don't want to miss!
In anticipation of the book launch in November.
For more events www.sourcebranding.com/events
Providing you with employment alternatives.
Ticket @ R199 pp book your seat NOW. For more info
Tel: +27 87 055 0432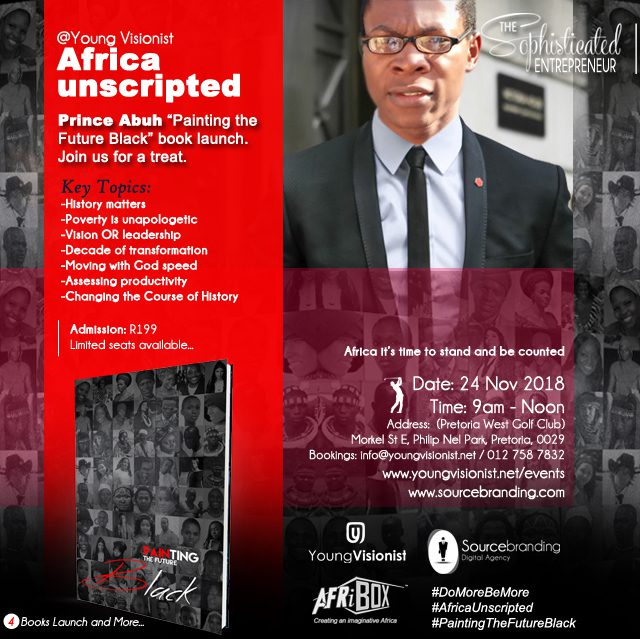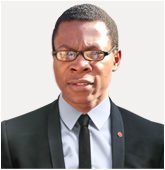 Prince Abuh-Sourcebranding Digital Agency
 The event is hosted by Prince Abuh founder of Young Visionist and Sourcebranding Digital Agency, an online business developer who assists companies and individuals  to build their digital business footprint. He also offers training on how to create a culture that supports their brand strategy. A young entrepreneur at heart, with lots of first hand business experience.