Empowering Africans through
Empowering Africans through Digital Impact
---
Action Proposal 
Empowering Africans through Digital Impact
Sourcebranding Digital Agency based in South Africa in its quest to create opportunities for everyone started the Digital Impact movement. A platform and social enterprise with game-changing ideas to create economic opportunities for communities all over Africa.
This will support Young Women in Business, Digital Entrepreneurs, Young Innovators, and Young Startups. Through this initiative, we aim to deliver access to mentorship and resources. The aim is to provide alternatives that use technology and innovation to tackle complex problems. Our efforts are mostly focused on – Innovative Education, Economic Opportunity and Inclusion.
Improving Africa's workforce through digital tools
Millions of job seekers and unemployed individuals rely on publicly available employment search engines, but the process is often confusing and disheartening. Sourcebranding Digital Agency is supporting courses to build technologies that help job seekers easily access the resources they need.
Overview
Improving Africa's workforce systems through digital tools and workshops
What we plan to do
Africa's publicly available workforce systems suffer from underinvestment in resources and capacity. It is then well to note that millions of job seekers access services like training and job search help through employment systems, but the process is usually confusing and disempowering. Services can be tough to navigate in most cases. Front-line technologies aren't user-friendly. Not enough people are accessing the information and assistance they need to secure employment and too many Africans remain caught in a persistent cycle of poverty.
We want to change how the government serves the African public, and how the public improves. We aim to combine the ease and efficiency of digital with the power and scale of government to improve access to crucial services. Through our economic opportunity program, Sourcebranding will seek to partner with workforce development boards to create new technologies that help job seekers easily find the resources they need.
How we plan on helping
Over the next five years, Sourcebranding will seek to develop and scale new technologies to connect 2.6 million job seekers with workshop training and job search support. This initiative will lay the groundwork for redesigning and modernizing the technology that powers Africa's workforce system, supporting millions of people find employment and employment alternatives.
Community Impact: The project will create economic opportunities in Africa and improve the lives of people on its continent by allowing employment seekers to assess the different employment alternatives available to them.
Innovation: As a solutions-based platform, a database of experience from already equipped individuals will be recorded and from this, an assessment tool will be developed. The tool will allow one to assess and receive real-time feedback about employment alternatives suited to a particular individual.
Reach: Potential to scale is also a possibility which we believe will serve as a model for other communities to incorporate and grow. To extend our reach, everyone going through the training will prior to its commencement sign a pledge to training someone else at the completion of their training.
Feasibility: The project plan which is available on request will outline the workshop training schedule for the period of 5 years. The project will run within all African countries and will see us compiling a database and formulating digital classes from the workshops which will later serve as a training extension. The trajectory will be directed towards implementation, scale, and impact.
Data-driven philanthropy
We are committed to creating a world that works for everyone.
·         Why Sourcebranding Digital Impact?
We are strong believers of change and our vision for innovative community will result to stronger and impact-driven Africa, with a specific focus on increasing economic opportunity mostly.
·         Why are we focused mainly on Africa?
Sourcebranding Digital Agency is proud to have a presence in South Africa–and our hope is to formulate volunteer teams that are inspired by the exceptional work that we want to undertake throughout the country and the continent. Sourcebranding is all about fueling innovation to support African communities and amplify employment opportunities.
Sourcebranding  commitment to creating more opportunity for everyone in Africa
Prince Abuh, our Funder, recently listed a number of ways Sourcebranding will be working to create more opportunities for everyone, including a 5-year goal towards digital entrepreneurship workshop training.
This commitment builds on the work we've been doing since 2016 to extend the reach of innovators by connecting them with funding, tools, and resources where needed. These innovators are the believers-turned-doers that have made a huge impact.
Bridging Africa's Educational Gap
What kids learn today shapes the world we live in tomorrow, but students in disadvantaged communities continue to fall behind. This is particularly true for students in our developing country — at the current rate, it would take many years and a miracle for students in these regions to catch up. To bridge this gap, we're are building platforms to scale digital training and learning resources to everyone, everywhere.
Our platform will include self-directed learning and online lesson plans for teachers.
While technology alone will not improve education, students and teachers can thrive when they have access to the best tools and resources.
Helping People Prepare for the Future of Work
We know that economic mobility lies at the foundation of every productive society, but the nature of work is changing. By 2030, one-third of jobs will require skills that aren't commonly found in today's workforce. To address this challenge, we're are using technology and innovation to train people with new skills, connect job-seekers with high-quality jobs or alternative employment options, and support workers in low-wage employment.
This year, we are committed to helping people prepare for the changing nature of work. One of our initial Digital Career Accelerator program — an innovative initiative that will enable 2.6 million people across Africa to learn and expand their skills and career opportunities. We will partner with local universities to improve and scale open-source software that uses big data and machine learning to generate personalized employment recommendations or alternative opportunities based on specific skill set so that people can find quality jobs/training that matches their skills.
First world nations are leveraging technology to positively shape the future of work and we're eager to follow in their footsteps by making workplaces fair, satisfying, and viable pathways to prosperity for everyone as an employee or an entrepreneur.
It is very important to note that without fundamental commitment to inclusion — the idea that everyone should have an equal opportunity to participate and thrive in society — the dream of equal education and access to economic opportunity for all will never be realized. Bias can lead to the exclusion of marginalized groups, including ethnic and religious minorities. As an information company, we've seen the power of data and technology to empower people and bridge gaps in understanding.
That's why we also are finding innovative ways to challenge bias and prejudice and build a more equitable and just society for all among Africans. Our work to support Equal Justice Initiative, will digitize data on the history of racial violence in Africa, and help draw attention to the continued impact of lynching in Africa, countering hate and extremism, both online and offline.
Through these knowledge and transparency projects, we will build a more just and equitable Africa. Your support is needed towards amplifying our voice to accelerate our efforts towards building an equally accessible opportunity for all. By bringing our experiences, tools, and employee know-how to support these critical issues, we hope to propel Africa forward even in its slightest, and help create an Africa with opportunity for everyone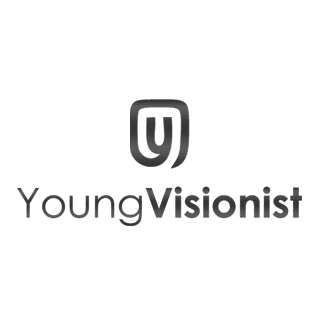 YoungVisionist
Transforming ideas into workable business models for entrepreneurs around the globe. Young Visionist is positioning itself as a digital business leader with solutions that help businesses achieve their goals by anticipating trends, they keep your business ahead of the crowd.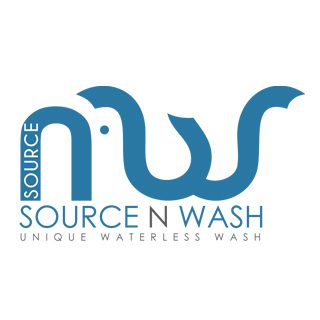 Source N Wash
Unique waterless car wash company with an aim to save water while creating employment. The company officially suited in Pretoria runs a mobile car wash service all over the major city. The business also has a franchise opportunity for anyone looking to share in its brand experience.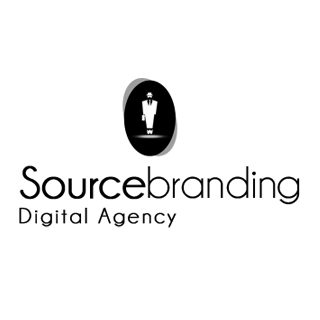 Sourcebranding Agency
Sourcebranding Agency targeted towards millennials who like modern brand standards and possess a success driven work ethic. For those that need a total brand development. SourceBranding is not just a branding agency, its' a lifestyle. They are dedicated to branding your business journey by providing bespoke branding solution that is tailored to your business.