Web Design & Development
Elevating Digital Experiences with SourceBranding Digital Agency:
Pioneers of Web Design & Development**
In the dynamic realm of the digital landscape, SourceBranding Digital Agency emerges as a trailblazer, weaving innovation and expertise to craft exceptional web design and development solutions. As the digital sphere continues to evolve, SourceBranding Digital Agency stands at the forefront, shaping the ever-changing digital landscape with its client-focused approach and transformative solutions.
**Unveiling the Power of Web Design & Development**
With a commitment to delivering tangible business results, SourceBranding Digital Agency embarks on a journey to create website solutions that transcend conventional boundaries. In a world where customer-centricity and innovation are paramount, the agency's team of web developers navigates the complexities of the digital world, bringing brands to the forefront of the online experience.
**An Experience of Excellence: Testimonials Speak Volumes**
The accolades bestowed upon SourceBranding Digital Agency tell a compelling story. The words of Charissa Bloomberg, founder at Integrity Forum, echo the sentiment of excellence that permeates the agency's approach. The agency's commitment to value, responsiveness, and bringing unique ideas to life underscores its dedication to exceeding client expectations.
**Crafting High-Performing Web Experiences**
SourceBranding Digital Agency specializes in website design and development services that redefine the boundaries of what's possible. Armed with a team of experts, the agency creates web experiences that are not just visually captivating but also feature-packed and digitally transformative. These experiences are meticulously designed to be user-friendly, fully functional, secure, and capable of seamless scaling as enterprises grow.
**Unlocking a World of Possibilities**
The expertise of SourceBranding Digital Agency's website developers is unrivaled, extending across the spectrum of web application development and web design services. Whether it's mobile web development solutions, responsive website designs, or custom e-commerce and intranet experiences, the agency harnesses the latest and proven web technologies to craft solutions that resonate in an increasingly competitive market.
**Crafting with Precision: A Spectrum of Solutions**
SourceBranding Digital Agency's repertoire encompasses a diverse range of web development services and solutions. From website development and redesign to Drupal, wordpress, Contentful, and Laravel development, the agency's offerings reflect its commitment to versatility and innovation. As HTML5 and responsive design usher in the era of dynamic user experiences, SourceBranding Digital Agency ensures solutions that are optimized for performance, scalability, and visitor traffic.
**A Collaborative Partnership: Empowering Brands**
The foundation of SourceBranding Digital Agency's success lies in its partnership approach. With an emphasis on collaboration, communication, and transparency, the agency's team works closely with clients to bring their visions to life. This customer-centric ethos ensures that the end results not only meet but exceed expectations, inspiring possibility and innovation for brands across the globe.
**The Choice for Excellence: Why Brands Choose SourceBranding Digital Agency**
SourceBranding Digital Agency's distinction in the web development landscape is marked by several factors. The agency's agile web design and development methodology, award-winning solutions, competitive rates, and cross-functional team of experts based globally set it apart. With a proven track record of successful project delivery, rigorous quality assurance, and a commitment to open technology expertise, SourceBranding Digital Agency is the partner of choice for brands seeking exceptional digital experiences.
**A Glimpse into Success: Showcasing Case Studies**
SourceBranding Digital Agency's impact on brands is illuminated through its impressive case studies. From AOAC migration to a mobile-first experience to empowering ICCD Canada digital trade endeavors, and making educational content accessible through World Teachers multi-platform experience, the agency's work stands as a testament to its ability to transform digital landscapes.
**Embark on Your Digital Journey: Contact SourceBranding Digital Agency Today**
As a leading web development firm, SourceBranding Digital Agency invites you to join the ranks of brands that have elevated their online presence. Beyond creating robust and scalable web-based experiences, the agency's comprehensive offerings extend to migrations, upgrades, and integration. With a commitment to client satisfaction and a roster of successful projects, SourceBranding Digital Agency is ready to bring your digital vision to life.
In the ever-evolving digital world, SourceBranding Digital Agency emerges as a guiding light, steering brands towards innovative and transformative digital experiences. By blending creativity, collaboration, and expertise, SourceBranding Digital Agency shapes the digital landscape, offering solutions that inspire, engage, and resonate with audiences across the globe.

Like what we do?
Office: South Africa Pretoria North 
E: [email protected]
T: 012 035 1963
HQ Office: 381B Veldkornet Roos St Wolmer, Pretoria, 0182
Please feel free to email us your requests at [email protected]
We are always on the lookout for talented Developers, Designers, Consultants, and Digital Marketing Gurus. Fit the bill? drop us a hello.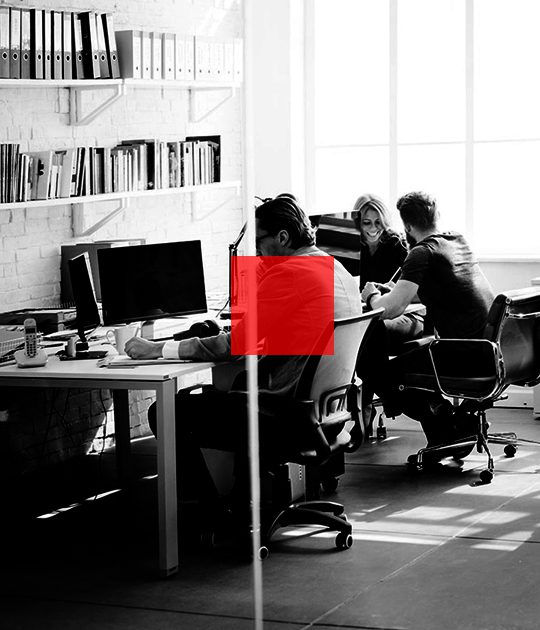 Get valuable insights about your business potential.