Mago Cleaning Solutions website design and development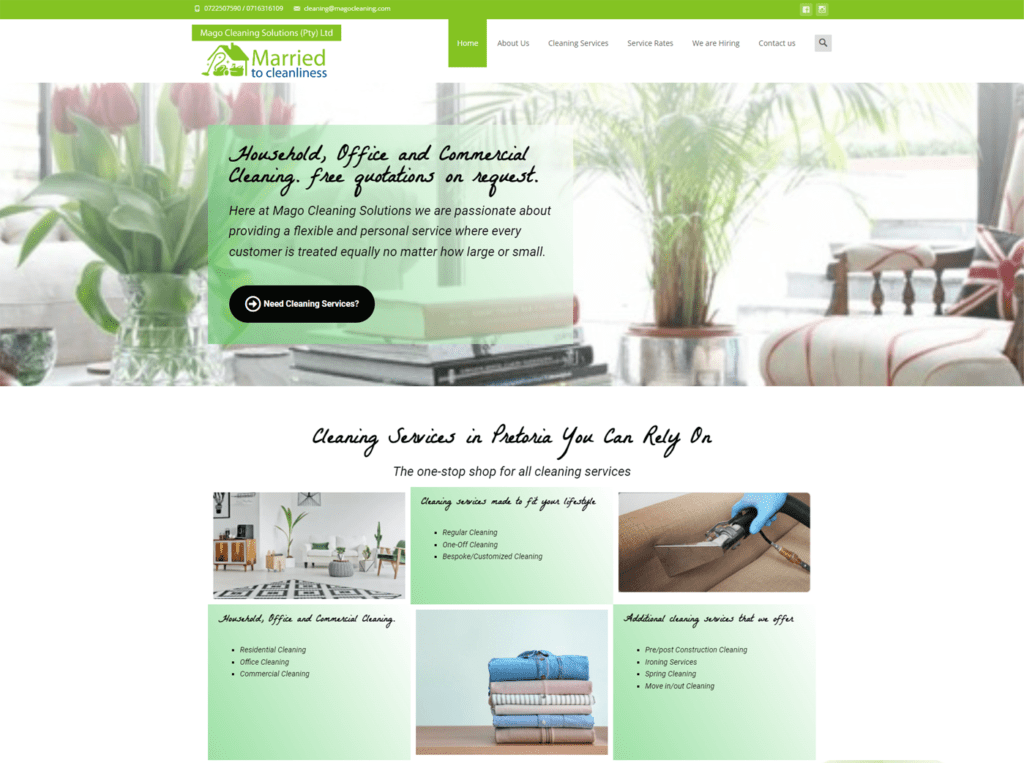 Mago Cleaning Solutions owner contacted Sourcebranding to design and produce the website based on our proven track record of providing businesses with high quality websites that are feature rich and aesthetically pleasing. We worked with Mago Cleaning Solutions business owners to develop the newly redesigned site, with a focus on developing a website that used color, font and layout to stand out more, communicate effectively and ultimately be memorable.
A key component in this process was working with Mago Cleaning Solutions founders to ensure that the website content is well organized and that site functions are easy to use. Through these efforts Sourcebranding Digital Agency was able to develop a website that not only acts a repository for information, but also allows visitors to truly interact with Mago Cleaning Solutions.
The website also provides Mago Cleaning Solutions owner with the ability to add, delete and edit content using the WordPress content management system.
Technologies: WordPress, PHP, MySQL, CSS, HTML, and JavaScript
Website https://magocleaning.com/
Mago Cleaning Solutions
Mago Cleaning Solutions offers a wide range of cleaning services for homes and offices throughout all Pretoria. Our professional cleaners are happy to take on all sorts of cleaning jobs, from a 30-minute quick spot treatment for your home to a thorough top-to-bottom deep cleaning service for your home, office or commercial property. With our high standards, reasonable prices and special offers you get excellent value for your money. Don't hesitate to call us today.