38th World Veterinary Association Congress (WVAC 2024) Website Development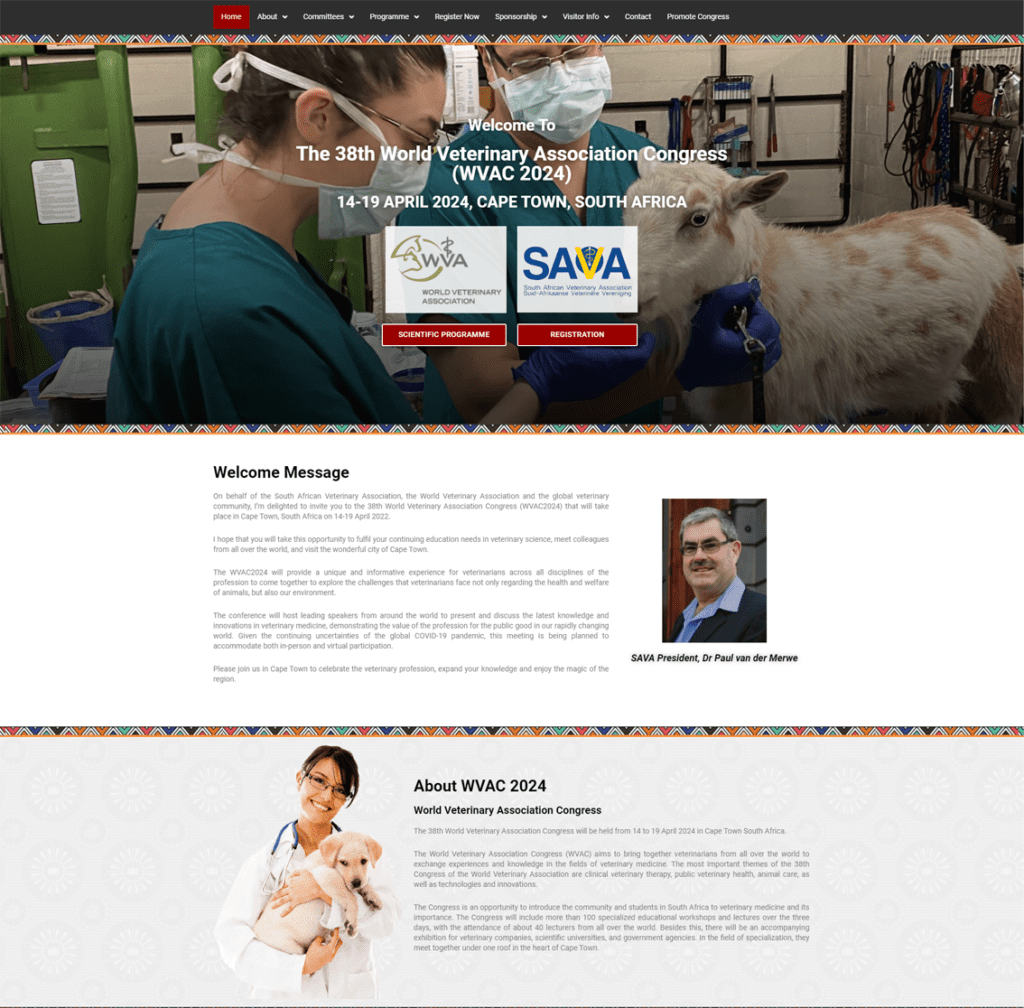 Sourcebranding was given the opportunity to create the 38th World Veterinary Association Congress (WVAC2024) Website, through this development, Sourcebranding worked with the Congress Secretariat SAVETCON to define the requirements for the project, including providing strategic direction on how best to captivate the congress branding, message and aim. We built an information architecture and an extensive set of wireframes that once finalized, were used as the blueprint for both the design direction and development of the website. Due to the large size of the project and relatively fast turnaround time, we coordinated with Congress Secretariat SAVETCON to begin the content creation and editing process as soon as design specification were approved. We then built out the website in parallel and brought it to a testing phase within delivery time.
About WVAC2024
The 38th World Veterinary Association Congress (WVAC2024) aim is continues education in the veterinary science, where colleagues from all over the world are able to meet and network.
WVAC2024 provides a unique and informative experience for veterinarians across all disciplines of the profession to come together and explore the challenges that veterinarians face not only regarding the health and welfare of animals, but also our environment.
The conference hosts leading speakers from around the world to present and discuss the latest knowledge and innovations in veterinary medicine, demonstrating the value of the profession for the public good in our rapidly changing world.
Technologies: WordPress, PHP, MySQL, CSS, HTML, and JavaScript
Website http://www.wvac2024.com/