Sorcebranding  highly interactive 3 Day  Masterclass  
We LOVE supporting & developing people..
Option 1: Develop a Robust Digital Brand Strategy
This highly interactive 3 Day Masterclass in Digital Branding uses the "Strategic Brand Plan blueprint" to help you develop a winning digital brand strategy. The blueprint is a practical management tool that takes you, step-by-step, through the process of defining your brand in detail before expressing it via carefully orchestrated experiences.
The blueprint will help your organisation structure its approach to branding, move beyond the brand-is-our-logo mindset and ultimately build a brand that truly resonates with customers and drives financial performance.
Our trainer will give you the most practical advice possible using real-world case studies, group discussions and empirical evidence, so you can immediately apply what you've learned to improve your own brand strategy.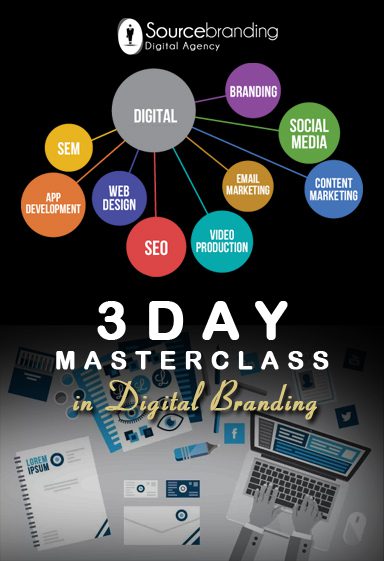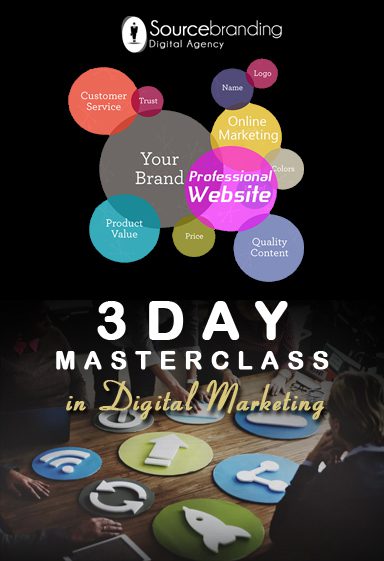 Option 2: Digital Marketing…
This course will equip you with the knowledge, confidence, tools and techniques to build and refine the right digital marketing strategy for your business/organisation. The creative use of data in digital marketing, rather than just working with a set of statistics, may provide more useful insights.
This course is designed for those with marketing experience but that have less exposure to online digital marketing channels, or those with experience in specific digital disciplines, who want to know how different channels can fit together. It is also for marketers who have been "doing" digital but want to set their experiences in context of others and discover some new approaches.
Option 3: SOCIAL MEDIA MARKETING
This course will teach you how to create your social media strategy and the specific framework by which to devise it. You will obtain a deep understanding on the relevant key performance indicators to measure social media success as well as the arsenal of tools available for you to promote your business or product.
Over the 3 days, you will discover how to adapt your social media strategy in real-time and how to set a long-term content strategy.
This course will teach you how to achieve marketing differentiation using the latest social media management techniques. You will learn how to measure effectiveness and ROI through key performance indicators pertinent to success. Discovering how to set a long-term content strategy whilst maintaining fresh ideas and consistent delivery is key to this training. By the end of this course, you will have obtained a very clear understanding on how to use social media to drive commercial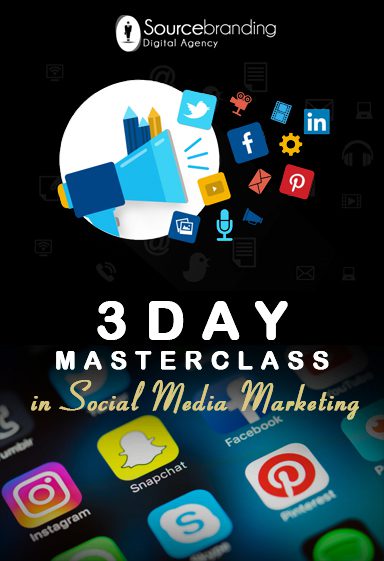 Join Any Masterclass Course For Only R3500 Once Off
Social Media Marketing
Digital Marketing
Digital Branding
Web Design
App Development
Graphic Design
Get valuable insights and skills and grow your potential.
Classes Available On Zoom OR In-Person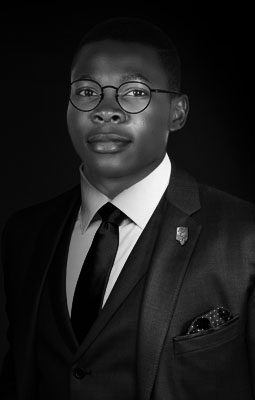 Prince Abuh has over 8 years of brand marketing and development experience. His special area of interest is in digital business transformation and the development and use of digital technology in business planning and strategy. This spans projects all over  Africa, Europe and Asia. He has worked with brands such as Feeler Africa, Aluminium Africa, Evidence Conference, Integrity Forum , ICCD Canada, AOAC International Sub-Saharan Africa, South African Veterinary Association to name a few.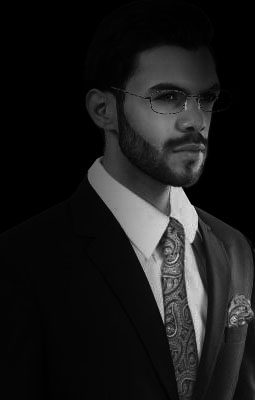 Jack Chails is a qualified Marketing Strategist professional who has executed and worked with many  marketing team members in different industries  to assure the execution of high-quality marketing strategies within the defined time frame.  With over 7 years of industry experience. Jack uses his expertise and experience to Reach the client's ideal desired customers on the world's largest professional and network, locally and globally.
Masterclass Training: Talk with an Advisor
Need to get your whole team up to speed? For groups of six or more, our trainers will design a bespoke programme to meet your business needs, including a lesson pack with examples, models, user-driven content, custom case studies – everything you need to keep learning on your own time. Our masterclass training is the most cost-effective and convenient option for teams, so get in touch today and let us customise your training experience. 
 Chat with us now +27 84 739 2814