Destiny Lodge Cullinan Website Design and Development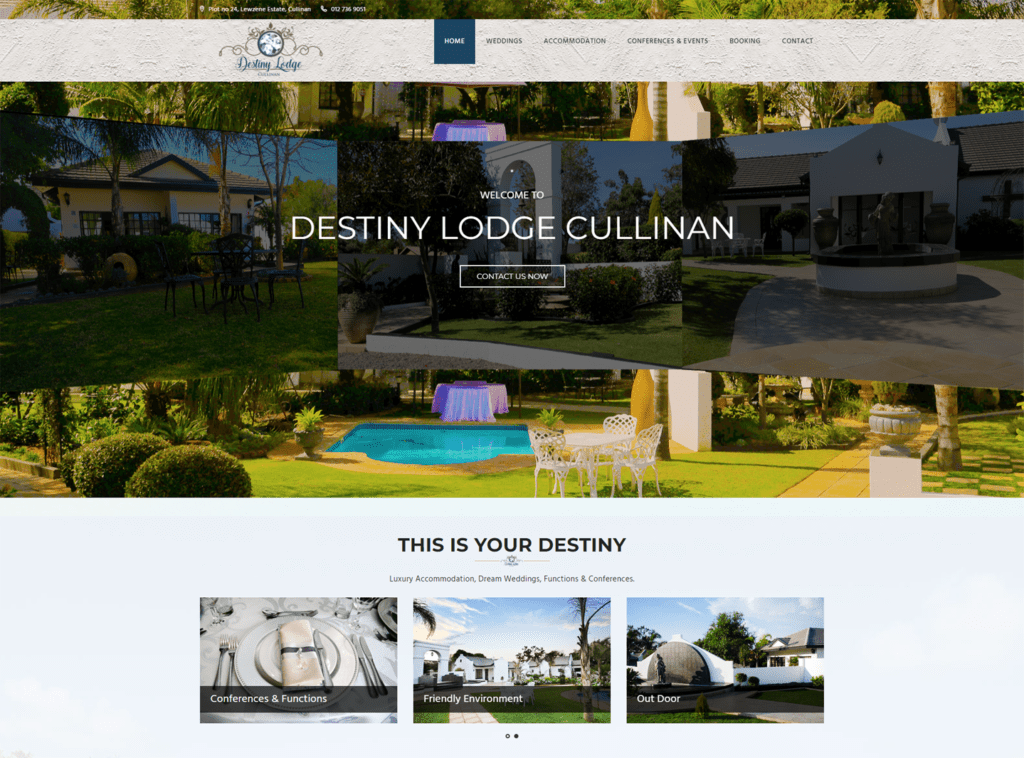 Ever building quality websites, Sourcebranding re-envision the graphic design, information architecture and functionality of this interactive lodge website.
About DESTINY LODGE
Destiny Lodge Cullinan is a private owned estate in the heart of the Historical Diamond Village of Cullinan, world renowned for its Cullinan Diamonds. Destiny welcomes our guests to its world of elegance, tranquility and personalized attention. Surrounded by indigenous trees and exquisite gardens, Destiny is your one stop function/ Wedding and conference venue.
In a safe and secure environment only 28Km from Pretoria, Destiny Lodge and Venue is the ideal choice for your wedding/ Conference or function. The venue boasts an ambiance of tranquility in a country surrounding and will accommodate a variety of taste.
Technologies: PHP, MySQL, CSS, HTML, and JavaScript
Website: http://www.destinylodgecullinan.com/