Alpha Sales Auction House Website design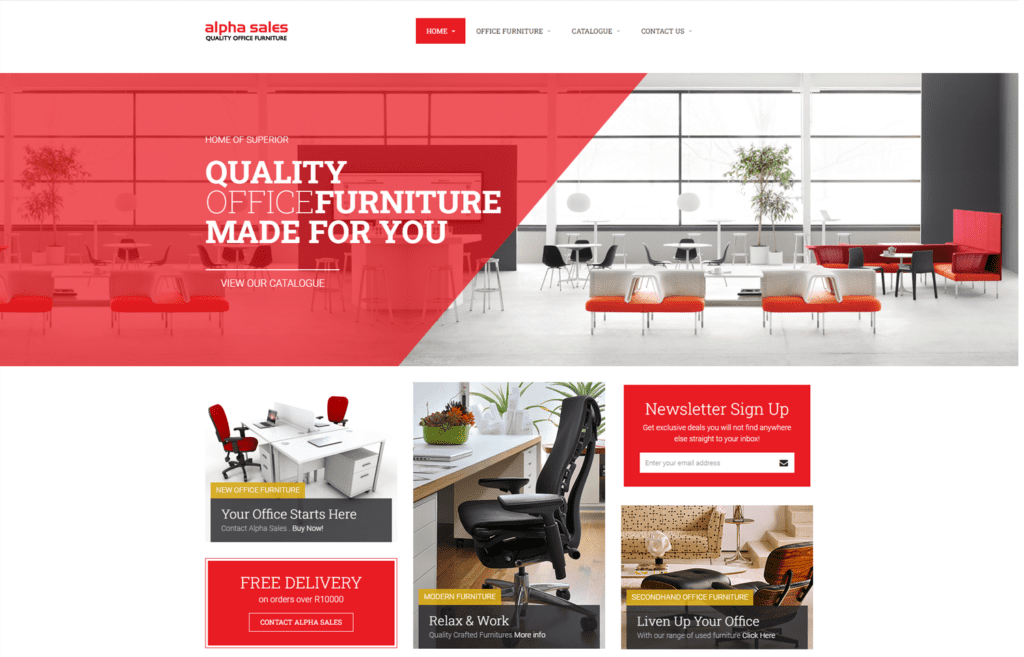 Alpha Sales through Search Marketing Online tapped Sourcebranding Digital Agency to design and produce the website based on our proven track record of providing Great branded high quality websites that are feature rich and aesthetically pleasing to the consumer. We worked with Search Marketing Online to develop the newly redesigned site, with a focus on developing a website that used color, font and layout to stand out more, communicate effectively and ultimately be memorable. A key component in this process was working with Search Marketing Online to ensure that the website content is well organized and that site functions are easy to use. Through these efforts Sourcebranding Digital Agency was able to develop a website, but also allows visitors to truly interact with Alpha Sales service listing.
Technologies: PHP, MySQL, CSS, HTML, and JavaScript
Website http://www.alphasales.co.za/
ABOUT
---
Alpha Sales began trading as an auction house on a small stand in Honeydew in 1982. Demand for our products grew and after more than two..