SAVETCON Events Management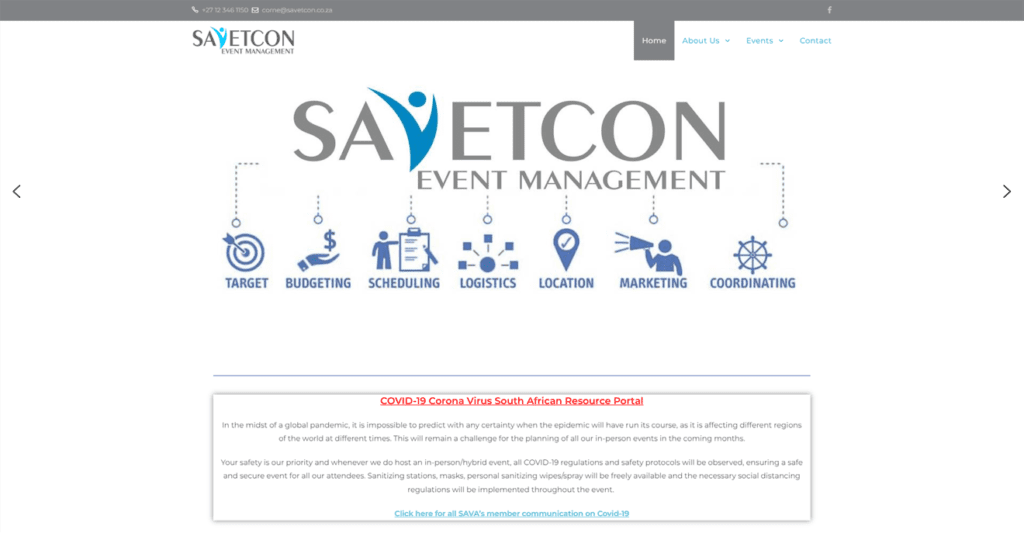 Sourcebranding revamped the website for SAVETCON an Events Management company. Sourcebranding understood the importance of extending the communication through it online platform through the use of visual design. The visual design for the SAVETCON Events Management website has a strong White/Yellow/Grey theme to complement the SAVETCON name. SAVETCON Events Management hosts and organize meeting place for locals and and intentional event organisers, as such it made sense to reflect this on the website through the incorporation easy to use design features.

Sourcebranding revamped the website on WordPress publishing platform. The use of the WordPress content management system means SAVETCON staff has full control over the website's content. Sourcebranding also made the a mobile version of the website for organisers using their mobile phone to browse the website. The mobile site is specifically crafted to provide quick access to the details about the present and past events hosted by SAVETCON.

Technologies: WordPress, PHP, MySQL, CSS, HTML, and JavaScript
Website: http://savetcon.savetcon.co.za/
CONFERENCE ORGANISERS
Founded in 2004, SAVETCON is a full-service, professional event management company in a various number of areas such as corporate meetings, conferences, exhibitions, incentives, webinars, online/virtual conferences, product launches, activations, dinners and much more.