New look for International Centre for Capacity Development (ICCD) CANADA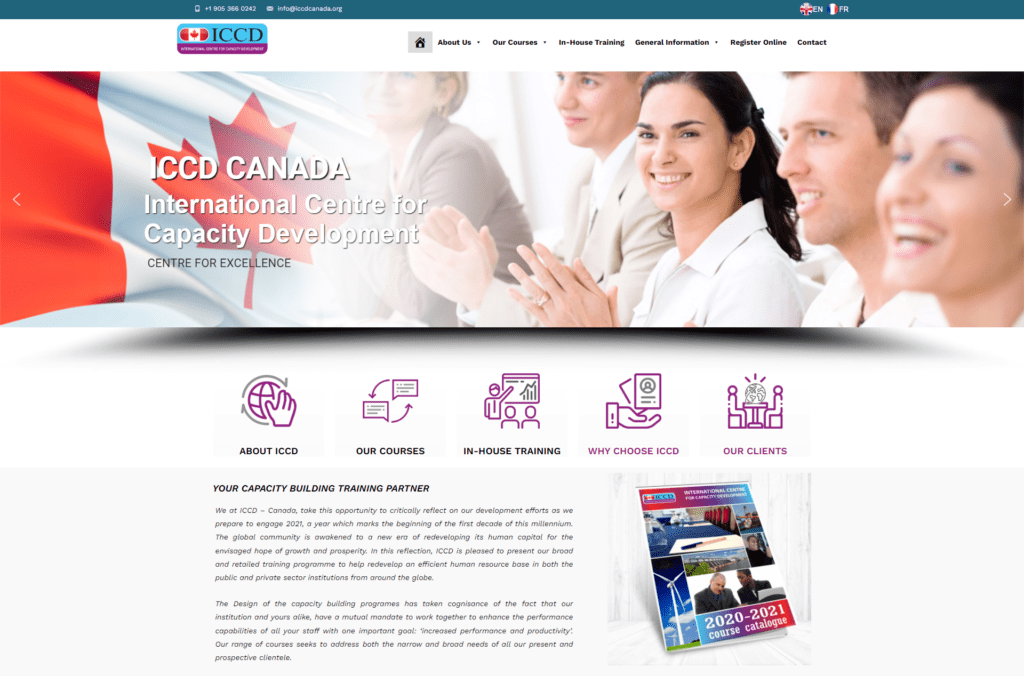 YOUR CAPACITY BUILDING TRAINING PARTNER
Sourcebranding has released a new look for international Centre for Capacity Development (ICCD) CANADA website.
ICCD is a broad and retailed training programme agency that provides an efficient human resource base in both the public and private sector institutions from around the globe. 
They Design capacity building programes which takes cognisance of the fact that their agency and your institution, have a mutual mandate to work together to enhance the performance capabilities of all your staff with one important goal: 'increased performance and productivity'. The range of courses offered by ICCD seeks to address both the narrow and broad needs of all our present and prospective clientele.
Website address https://iccdcanada.org
International Centre for Capacity Development: 4 Robert Speck Parkway 15th Floor, Mississauga, Ontario, L4Z 1S1, CANADA