Triangle Healthcare Website Designed by Sourcebranding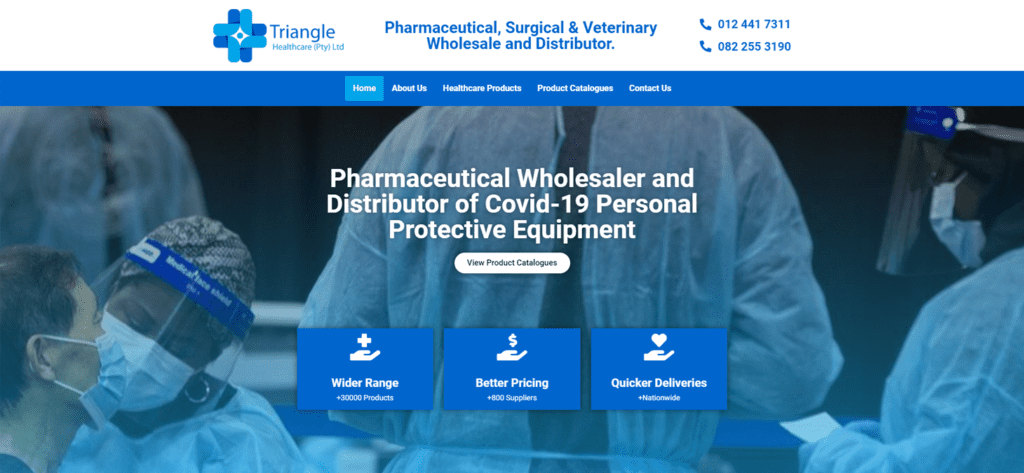 Triangle Healthcare offers top-quality medical products and world-class service. We provide ethical, over the counter, toiletry, an array of pharmaceutical products as well as veterinary products. We also stock front-shop products as well as specialist medical,  surgical equipment, and protective equipment.
One of South Africa's pharmaceutical wholesalers & distributors. Triangle Healthcare Pty Ltd provides top-quality products and a world-class service nationwide.